It's November again, and that means it's time for me to indulge in the tradition that has apparently replaced Thanksgiving: my annual November photo, to celebrate the most beautiful month of the year (in Paris, at least).
I took this year's pic with the iPhone I inherited from Vincent when he got the fancy new one. This explains the mellow look of the picture compared to those of previous years. It was a tiny bit hazy that morning. Kinda dreamy, don't you think? I didn't add any effects; that would be cheating.
My son was supposed to be in Paris for 10 days this month, but he cancelled on me. That's what you do when you're 24. It's really too bad. This is my fourth November here, and it's the warmest yet. It's been in the 50s for most of the month so far, with plenty of those bright, crisp November days I love so much.
Click the pic for a larger version.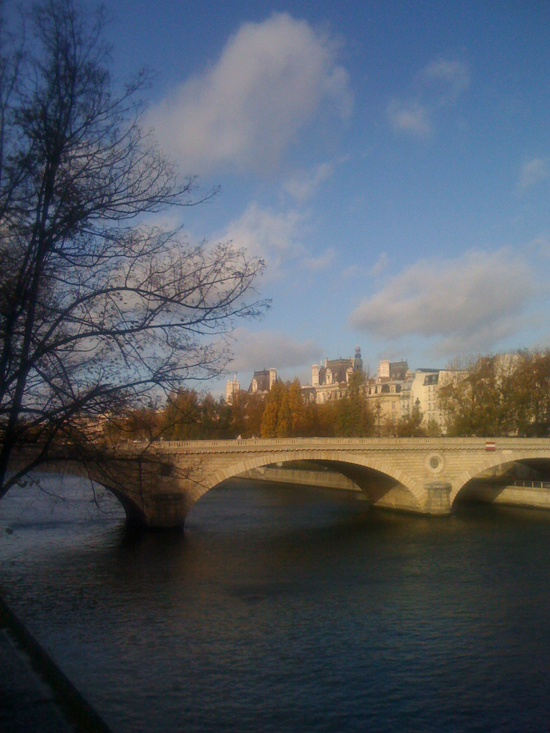 Previous years' November photos: