Forget all that nonsense about springtime. November is the best month of the year in Paris. I've always thought so. Of course, it could just be that I suffer from autumn deprivation as a result of living most of my life in places without seasons… Or it could be because the first time I came to Paris, 26 years ago, it was November…
Nah. It's just fucking gorgeous here in the fall. That's all there is to it.
I took this picture a week or so ago. It was a glorious day, about 45 degrees in the shade. This city wears fall colors so well. That's Notre Dame and the Seine. A three-minute walk from my apartment…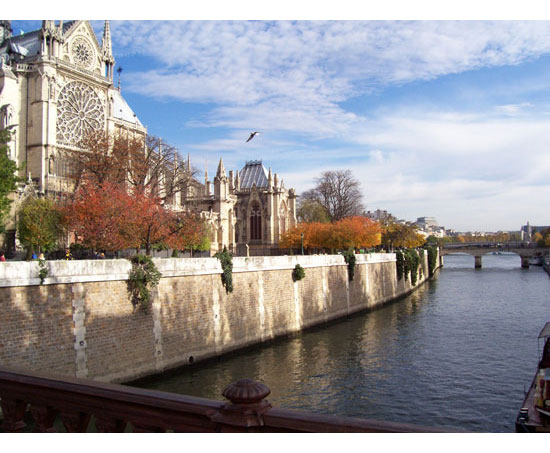 Hope you're making your travel plans!