It's my second fall in Paris! And my favorite month of the year here. There is something about the light, the colors, the crisp air…
I love to walk around in November. After that it gets a little too nippy for a SoCal girl. I took a walk in the Marais yesterday afternoon and was captivated by the faces under these balconies. Where I come from, looking up at balconies is not something you bother doing. They're generally pretty dismal. Who needs to look at more spider plants? But here, even the most basic cast iron rail can be extraordinary.
I've been here for a year and a half and I still look up when I take a stroll. I think I always will.
Here is this year's November in Paris photo. Will you just look at that sky?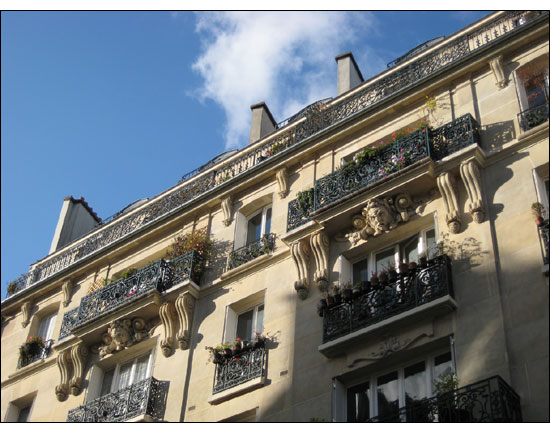 Here's a treat: I just found this site — Spirit of Paris — which has some great Paris pictures.